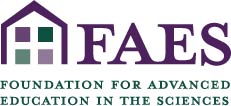 General Fund: support FAES programs and operations.
Real Estate Fund: support FAES efforts to expand affordable housing for NIH Researchers and Fellows.
Music and Art Programs: support musical performances by the National Symphony Orchestra, Manchester String Quartet and the University of Maryland Jazz Quartet.
Scholarships: support education for NIH researchers.
Berger Memorial Fund: support ongoing efforts of the NIH History Office in honor of Dr. Robert Berger.
(FAES EIN 52-0743814)