Tuesday, April 24, 2018
9:00am - 5:00pm
FAES Training Courses at the National Institutes of Health          
Registration occurs on a first-come, first-served basis. The deadline for registration is one week before the first day of the course.  If you are unable to register before the deadline, please email: training@faes.org or call 301-496-7977 for space availability. 
NIH Only: Payment approval and authorization is done through your AO or lab manager. Receiving lab approval does not constitute enrollment.  
This workshop is open to everyone!
Presenter: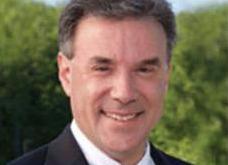 Dr. Jay Liebowitz is the Distinguished Chair of Applied Business and Finance at Harrisburg University of Science and Technology. He previously was the Orkand Endowed Chair of Management and Technology in the Graduate School of Management & Technology at the University of Maryland University College. He was the first Knowledge Management Officer at NASA Goddard. He is ranked one of the top 10 knowledge management researchers/practitioners out of 11,000 worldwide. He has published over 45 books and a myriad of journal articles on knowledge management, intelligent systems, and IT management.
Many organizations are at risk of knowledge loss due to the baby boomer demographics, lack of knowledge retention strategies and processes, and insufficient succession planning and workforce development.  Is your organization one of them?
Sign up for this one-day workshop to address these concerns.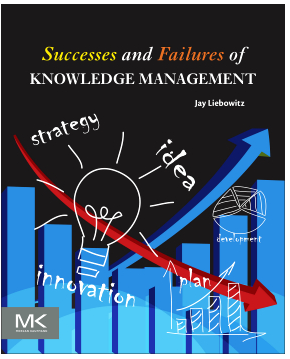 What you will learn in this workshop:
Setting the Stage: Human Capital Challenges
Determining Critical "At Risk" Knowledge
Developing a Knowledge Retention & Transfer Framework
Easy-to-Accomplish Knowledge Retention & Transfer Techniques
Learning from Others: Cases
Calculating the Loss of Knowledge
Using Social Network Analysis to Inform Knowledge Sharing and Retention Efforts
Cost
$250.00
Registration includes continental breakfast, light lunch and a copy of Dr. Liebowitz's new book, Successes and Failures of Knowledge Management (July 2016)
Refund Policy
100% tuition refund for registrations cancelled 14 or more days prior to the start of the workshop. 
50% tuition refund for registrations cancelled between 4 to 13 days prior to the start of the workshop. 
0% refund for registrations cancelled 3 days or less prior to the start of the workshop.  
Notification
All cancellations must be received in writing via email to Ms. Carline Coote at ccoote@mail.nih.gov.
Cancellations received after hours are time marked for the following day.  
Workshop Location
Building 60, Lecture Hall
National Institutes of Health (NIH)
9000 Rockville Pike
Bethesda, MD 20892
Suggested Accommodation
The Bethesda Court Hotel  (Promo/Corporate Code: BTCMS)
Contact & Registration Information
Conference and Training Team 
Telephone:   301-496-7977 
Email:  registration@faes.org