Lynn Johnson Langer, PhD, MBA, is Executive Dean of Academic Programs at FAES. Prior to joining FAES, Dr. Langer was at Johns Hopkins University for 17 years. She served in the Krieger School of Arts and Sciences as Acting Associate Dean of Advanced Academic Programs where she was responsible for overseeing all aspects of education and administration of three campuses, 6,000 students, and online education.  Prior to this role, she headed up biotechnology enterprise, entrepreneurship, international programs and regulatory science programs, including the creation and oversight of multiple degrees and shepherding degrees through the accredidation process. While at JHU, Dr. Langer served as Special Assistant to the Dean, Acting Director of Summer Programs and Acting Director of the Post-Baccalaureate Premedical Program. In addition, Dr. Langer taught many courses and hundreds of students where she consistently received excellent evaluations.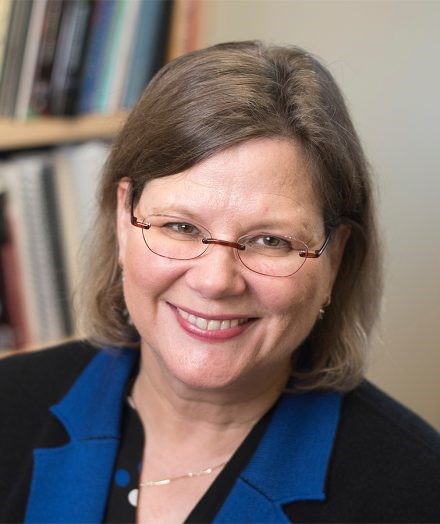 Dr. Langer is an executive coach, organization development consultant and adjunct faculty member at Johns Hopkins University. Dr. Langer has been on several boards of directors, including the FAES Board of Directors. She is the Vice Chairman of the Board of the Arundel Rivers Federation, a non-profit organization that works to protect, preserve and protect several rivers feeding into the Chesapeake Bay.  She was appointed by the Governor of the State of Maryland to serve on the board of directors of the Maryland Technology Development Corporation (TEDCO).  Dr. Langer served as Chair of Board and President of Women In Bio, an organization of professionals committed to fostering leadership and encouraging entrepreneurship and career development of women active in the life science industry.
She attended Tulane University and the University of Maryland for her undergraduate degree in microbiology. She later received her MBA from Johns Hopkins University and received the Stegman Award for academic excellence. She received her PhD in Leadership and Change from Antioch University. She studied coaching at George Washington University and completed a graduate certificate in evidence-based coaching from the Fielding Graduate Institute. Dr. Langer headed the sales and marketing department of several biotechnology companies and later founded BioPlan Associates, a management and marketing consulting firm. She has over 60 publications of articles and book chapters.