" FAES courses and workshops have helped me to grow as current young biomedical scientist and provide me the necessary tools and foundations to learn how to use cutting edge technologies, basic techniques and apply concepts to move forward my research in Cancer research. "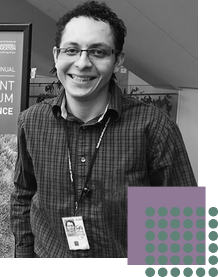 Intro:
Jose Delgado
Pre-doctoral Fellow
Center for Interventional Oncology, Clinical Center, NIH
University of Maryland, College Park
FAES: What course(s) and/or workshop(s) have you taken with FAES?
JD:I have taken several courses with FAES. Some of the examples I can remember are, Biochemistry I (BIOC 301), Introduction to Nanomedicine, Cancer Immunotherapy (IMMU 419), and Basic Principles of Immunology and Hypersensitivity. Regarding workshops, I took Flow Cytometry (IMMU 023), Image Processing and Computer Vision with MATLAB® (BIOF 091), and, Basic Techniques in Mammalian Culture (BIOL 007A).
FAES: Do you remember a specific course that had an impact on furthering your career or higher education?
JD:Basic Principles of Immunology and Hypersensitivity (IMMU 403) was very important to introduce me to cancer immunotherapy which is a field I am studying now. I needed to understand basics of immunotherapy before going to complex materials of cancer immunotherapy.
FAES: What is your favorite course (or subject) you have taken with FAES?
JD:I enjoyed taking Image Processing using MATLAB.
FAES: What advice would you give to another student interested in our courses and workshops?
JD:To take advantage of this great opportunities offered by FAES, the courses and workshops will give you not only the opportunity to learn but also expanding your network by meeting outstanding scientist.
FAES: What comes to mind when you think of FAES courses and workshops?
JD:Hands-on learning, cutting-edge scientific technologies and of course, networking.