June 7, 2019
The NIH Library and the Foundation for Advanced Education in the Sciences (FAES) are pleased to present the NIH Big Read 2019. The NIH Big Read aims to foster collaboration and community across NIH through discussing a book over several months, culminating in an author event held at NIH.
Click Here for more information.
The 2019 NIH Big Read book is Unthinkable: An Extraordinary Journey Through the World's Strangest Brains by Helen Thomson. Take a fascinating journey through the human mind, by way of nine extraordinary people with rare neurological disorders. By examining these stories, interwoven with explanations on how the brain works, we can explore and gain insights into the complexities and possibilities of all of our brains.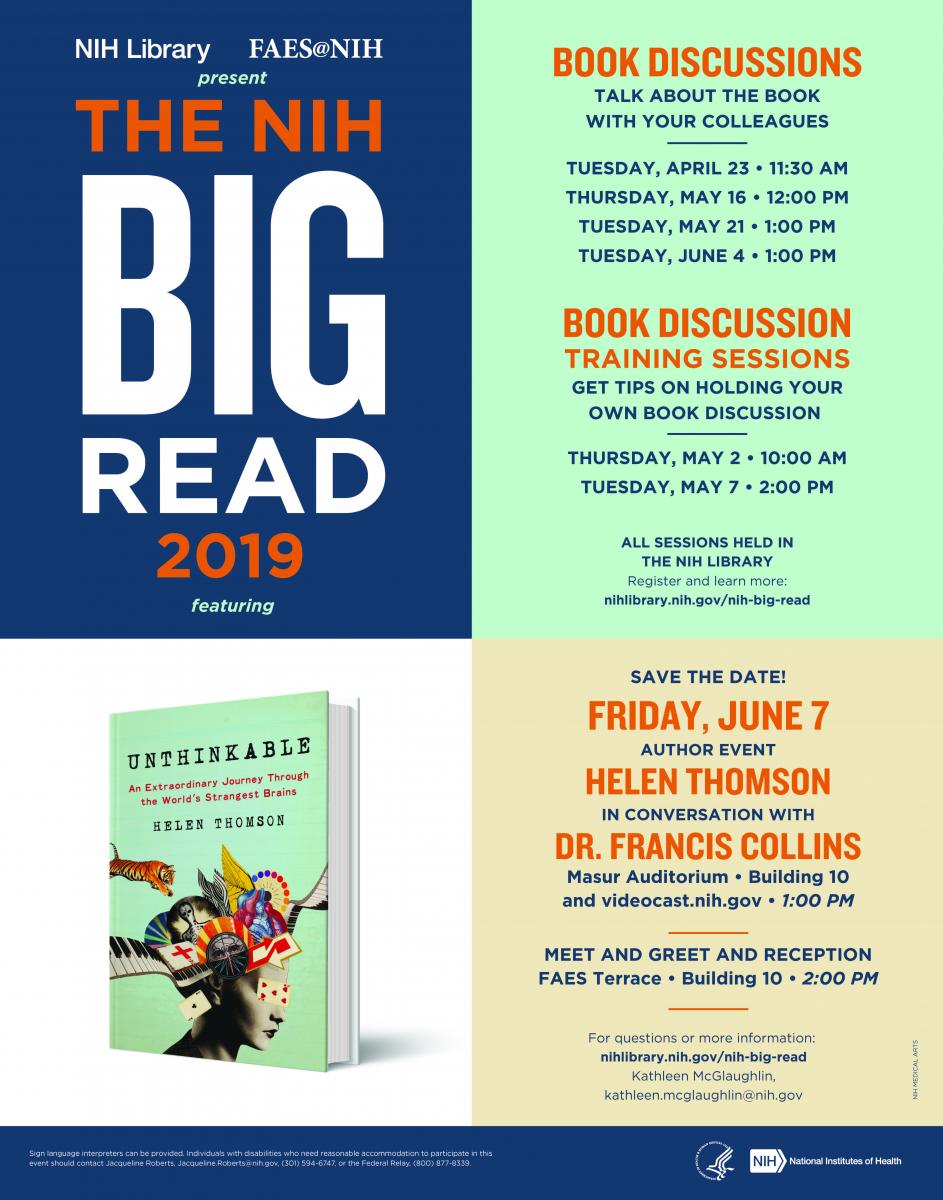 Bookmark/Search this post with